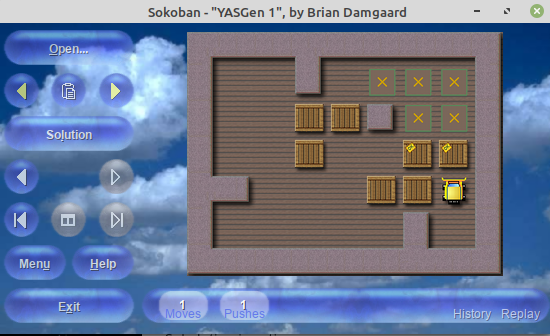 Today, Sokoban YASC can celebrate its 20th birthday. 
The first version was released December 2, 2001.
Congratulations to Brian and Sokoban YASC for bringing joy and entertainment to the Sokoban community for 20 years now!
Everybody not familiar with Sokoban YASC should definitely try it out.
You can download the program from the Sourceforge project site for free.
Sokoban YASC - Yet Another Sokoban Clone, is a program for Windows but can also be used on Mac or Linux with Wine.
The program offers a wealth of features, many of which no other program offers.
If you want to play Sokoban, I highly recommend Sokoban YASC.